The AFNWA Board will consist of up to 15 Directors comprised of 12 representatives from First Nations communities and three (3) ex–officio technical experts.
Directors are selected by the Owners and will be appointed to serve four (4) year terms. The Chair and Vice–Chair are selected by the Board; Chief Wilbert Marshall was appointed as Chair for a five–year term, Chief Ross Perley as Vice–Chair for four years. Board members cannot serve more than two terms in accordance with good governance practice. Board Directors will also be appointed with staggered terms to ensure continuity.
A Board of Directors is the senior level of management required by law to oversee the operations of the AFNWA. It is responsible for setting the strategic direction, high level oversight, risk management framework, and the body to whom the Chief Executive Officer (CEO) will report.
When appointing Board members, AFNWA takes into consideration:
First Nations leadership: The Board includes up to 15 members with over two–thirds being First Nations representatives. Currently, AFNWA has seven (7) Chiefs on its Board, ​a Regional Chief, and a technical expert experienced in First Nations organizations.
Selection: Future Board members are selected by the ownership (Chiefs of member communities) to serve on the Board at the Annual General Meeting (AGM).
Technical experts: The Director Chiefs will provide recommendations on selecting technical experts who will advise and accompany the Board through their decision–making and approvals.
Limited terms: All Board members will serve four years with rotating appointments to ensure continuity except for the Chair of the Board who is appointed for a five–year term.
The AFNWA Board of Directors are:
Chief Wilbert Marshall [Chair], Potlotek

, NS

Chief Ross Perley [Vice

–

Chair], Tobique

, NB

Chief Darlene Bernard, Lennox Island

, PEI

Chief Leroy Denny, Eskasoni

, NS

Chief Andrea Paul, Pictou Landing

, NS

Chief Terry

Paul, Membertou

, NS

Chief Aaro

n S

o

ck, Elsipogtog

, NB

Regional Chief Joanna Bernard (New Brunswick), Assembly of First Nations

Regional Chief Paul Prosper (Nova Scotia and Newfoundland), Assembly of First Nations


Dr. Shelley Denny, Unama'ki Institute of Natural Resources

Todd Hoskin, CEO of Ulnooweg Development Group Inc.
Chief Wilbert Marshall, Board Chair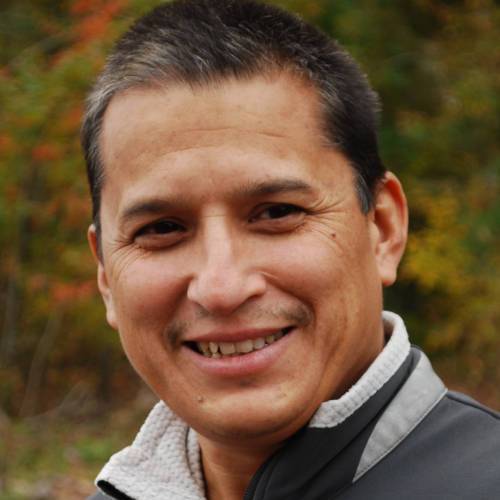 Chief Wilbert Marshall first served as Chief of Potlotek from 2002 to 2008, and was elected once again in 2010. He has held the position since then, most recently being re-elected by acclamation.
Born and living all his life in Potlotek, Chief Marshall was raised to work hard and take pride in his culture. His upbringing has given him great leadership skills and work ethic. He was a peer helper and a Student President in junior high and he has since acquired vast amounts of skills and training in an array of fields, including an oil burner mechanic, carpenter, and an electrician.
Chief Marshall believes in the value of education and has always supported youth and elder programs in his community.
During his terms as Chief, he has been proud to play a role in the reality of a new youth centre, Potlotek Expedition Gas & Convenience, community housing, and the revitalization of the historical island where the annual celebration of St. Anne's Mission that has occurred for over 350 years.
Chief Marshall is a fluent Mi'kmaq speaker and, as a hobby, enjoys making traditional crafts.
Chief Ross Perley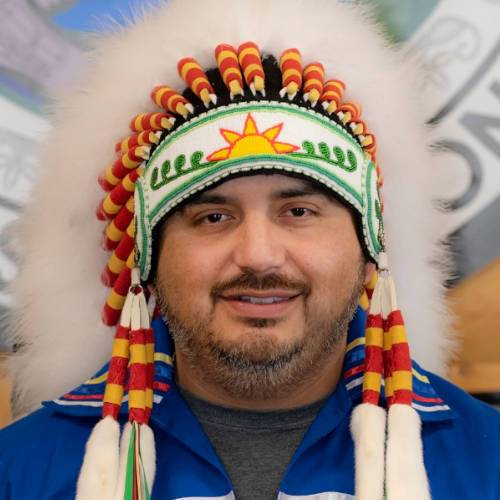 Chief Ross Perley has been an elected leader of Tobique (Neqotkuk) First Nation for over a decade, serving as Chief for the last 16 years. As one of six Wolastoqiyik (or Maliseet communities) Chief Perley serves as President of the Maliseet Nation Conservation Council, Vice-President of Mawiw Tribal Council, Chairman of Wocawson Energy Inc., board member of Atlantic Health Partnership and Board member of the Atlantic First Nation Water Authority. Chief Perley is committed to building safe, healthy, and sustainable communities using progressive public policy, economic development and renewable energies. Chief Perley brings his trail-blazing spirit and broad-minded perspective to AFNWA.
Chief Darlene Bernard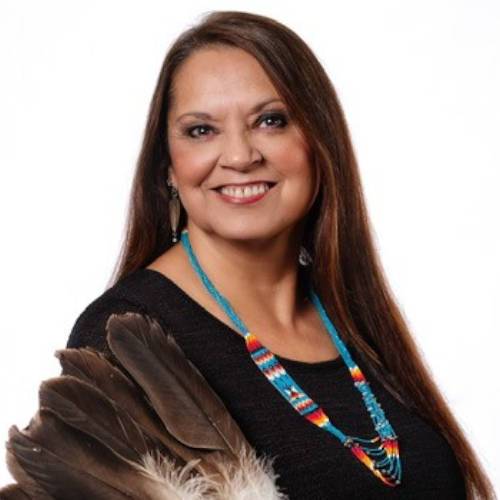 ​Chief Darlene Bernard, or Melkna't Kitpui'sk (Mi'kmaw for 'Strong Eagle Woman'), embodies her traditional name. She has committed herself to the Lennox Island First Nation and the Epekwitk Mi'kmaq community she loves, as Chief and as Co-chair of the Epekwitk Assembly of Councils Inc. which oversees the mandates for both the Mi'kmaq Confederacy of PEI, and L'nuey.
She served as Lennox Island Chief from 2001 –2013, and was re-elected again in June of 2019. As a leader she is inspired by the people she serves and inspires those around her with her vision, her integrity and her passion. In addition to solidifying the many programs and services that currently exist within the community, as Chief (both in her previous term, and currently) she was responsible for the negotiation and signing of several imperative Agreements following the Marshall decision, which were instrumental in paving the path forward for the Mi'kmaq of PEI –the Consultation Agreement, the Partnership Agreement and the Framework Agreement, to name a few.
In 2002 she led the work to establish the Mi'kmaq Confederacy of PEI with the Abegweit First Nation Leadership, as a common forum to begin to reconcile and implement the outstanding Aboriginal and treaty rights of the PEI Mi'kmaq. And in 2019, this great work led to the implementation of L'nuey –a distinct and separate Mi'kmaq Rights organization with respect to Consultation, Negotiations, and Governance.
She has returned as Chief with a clear focus on achieving overall health, stability and success for her First Nation community and self-determination for the Epekwitk Mi'kmaq Nation, with a focus on Mi'kmaq language revitalization and education, and economic development. She has been appointed as a Member of the National Indigenous Economic Development Board, and she was a recent recipient of the Diamond Jubilee Medal, in commemoration of the sixtieth anniversary of Her Majesty's Accession to the Throne and in recognition of her contributions to Canada. She was also invested as a Member of the Order of Prince Edward Island for outstanding citizenship and excellence in 2008. And most recently accepted a role as Ex-Officio on the Premier's Council for Recovery and Growth in PEI.
Her drive, compassion, and vision for a thriving future for the Lennox Island First Nation and Epekwitk is at the heart of everything she does, everything she advocates for, and everything that she believes in.
Chief Leroy Denny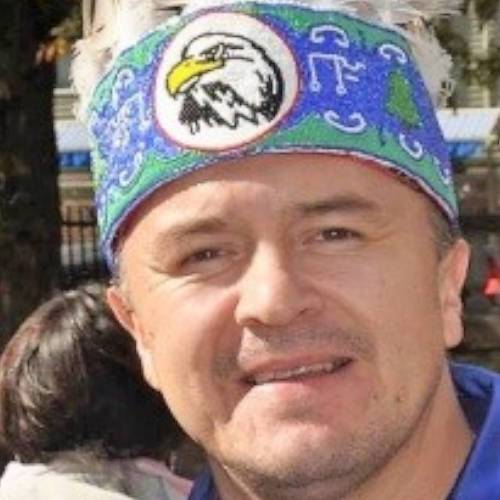 Eskasoni, Nova Scotia's Chief Leroy Denny studied Sports and Recreation at Cape Breton University where he received his Bachelor of Arts in Community Studies in 1999. He went on to receive his Bachelor of Education at St.Francis Xavier University in 2002.
From a young age Leroy was committed to living a drug-and alcohol-free lifestyle. Prior to politics, Leroy taught Physical Education for years and promoted healthy active lifestyle in the classroom while incorporating Mi'kmaq language and culture through song and dance.
Chief Leroy Denny prides himself on building a healthier community and has always been community oriented and tries to incorporate healthy living in as many ways possible in his community, including the opening of Eskasoni Fitness Centre in 2013. Through Eskasoni Sports and Recreation Chief Dennyhelped establish a football team for children between the ages of eight-to-18, and the Eskasoni Eagles hockey team of the Nova Scotia Junior Hockey League.
As busy as Leroy's schedule is, he makes time to go to Eskasoni's schools and teaches children traditional song and dance. He also gives the students the opportunity to participate with him in traditional sweat lodge ceremonies in the community. Living and promoting a healthy lifestyle has many components and Chief Leroy tries his best to incorporate all of these components in his own life and for his community by providing the opportunity for all ages to experience healthy living.
Chief Andrea Paul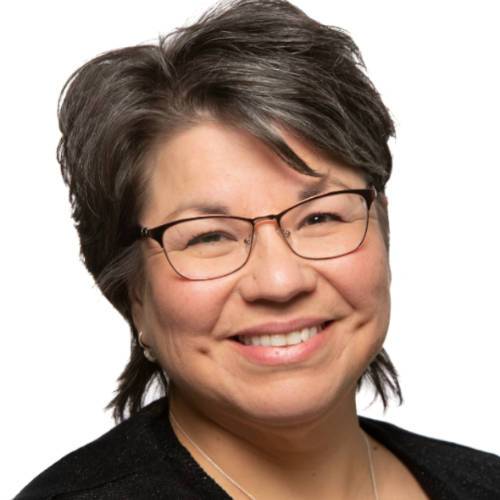 Chief Andrea Paul, is the Chief of Pictou Landing First Nation, located just minutes from New Glasgow, NS, in Pictou County, where she has served as Chief for her community since 2011. She graduated from St. Francis Xavier University with her Bachelor of Arts and Bachelor of Education. She has taught at the school located in her community, before leaving to continue in her role as her community's Chief.
Chief Paul sits on various committees, serves as the lead Chief on the Health portfolio, and until recently was a Commissioner for Nova Scotia Human Rights Commission. She also serves as a Board member for various Mi'kmaq organizations as a representative for her community.
Over the years, Chief Paul has served her community in various roles working as a staff member for the Pictou Landing First Nation Education Department, and as a volunteer in her community. Chief Paul resides in her community with her husband.
Chief Terrance Paul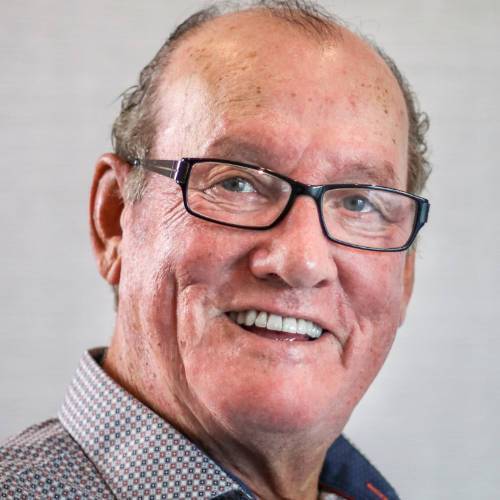 Terry Paul is the Chief of Membertou, a position he has held for the past 36 years. During that time, Paul has guided his community and administration into one of the most efficient and economically flourishing Indigenous communities in the country.
Chief Paul started his career with the Boston Indian Council where he received his background training in finance and management. Returning home to Membertou, Chief Paul joined the Membertou Band Council in the role of Economic Development Officer and progressed to the position of Band Manager before he was elected as Chief in 1984.
Chief Paul has achieved many notable accomplishments in his current role, as Chief and CEO of Membertou, including being named to one of Canada's highest honours. In 2017, Chief Paul was appointed to the Order of Canada. He is also an inductee of the Nova Scotia Business Hall of Fame, and recipient of the Frank McKenna Leadership Award. Chief Paul holds an honourary doctorate from Cape Breton University, and in 2019 led his organization to being named as a Canada's Best Managed Company. In January 2020, Chief Paul received the Canadian Council for Aboriginal Business Lifetime Achievement Award.
Chief Paul is credited with tripling the land base for the Membertou Reserve and increasing the employment rate within Membertou to 80% in the community. In November 2020, Chief Paul led the single largest investment made by an Indigenous group in Canada, with the acquisition of Clearwater Seafoods.
The Membertou motto of "Welcoming the World" is undoubtedly the most accurate representation of the open and progressive Indigenous community that Membertou has become under the leadership of Chief Terry Paul.
Chief Aaron Sock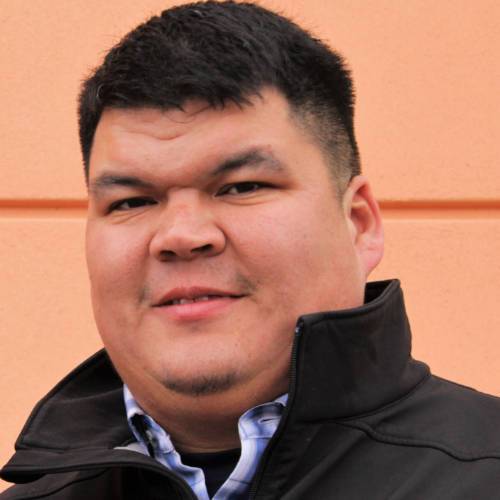 Regional Chief Paul Prosper
Regional Chief Paul Prosper was elected as Assembly of First Nations' Regional Chief for Newfoundland and Nova Scotia in September 2020. A Mi'kmaw Lawyer and the former Chief of Paqtnkek, Regional Chief Prosper has extensive experience in Aboriginal legal issues from a research, governance, and negotiation perspective.
Regional Chief Prosper has 20 years of work experience involving such areas as project management, historical/environmental and First Nations Oral history research, First Nation land use and occupation studies, First Nation agreements, corporate and First Nation governance, citizenship, Nationhood, justice, community development, legal research, negotiations and consultation. Regional Chief Prosper has served on several boards and committees and has conducted numerous presentations in academic, government and First Nation institutional settings on a variety of topics.
He has collaborated with many Aboriginal organizations, government departments and third party interest groups on numerous projects. Regional Chief Prosper views his personal skill sets in the development of constructive relationships that "bridge the gap" between Aboriginal, corporate and government objectives.
Todd Hoskin, Ulnooweg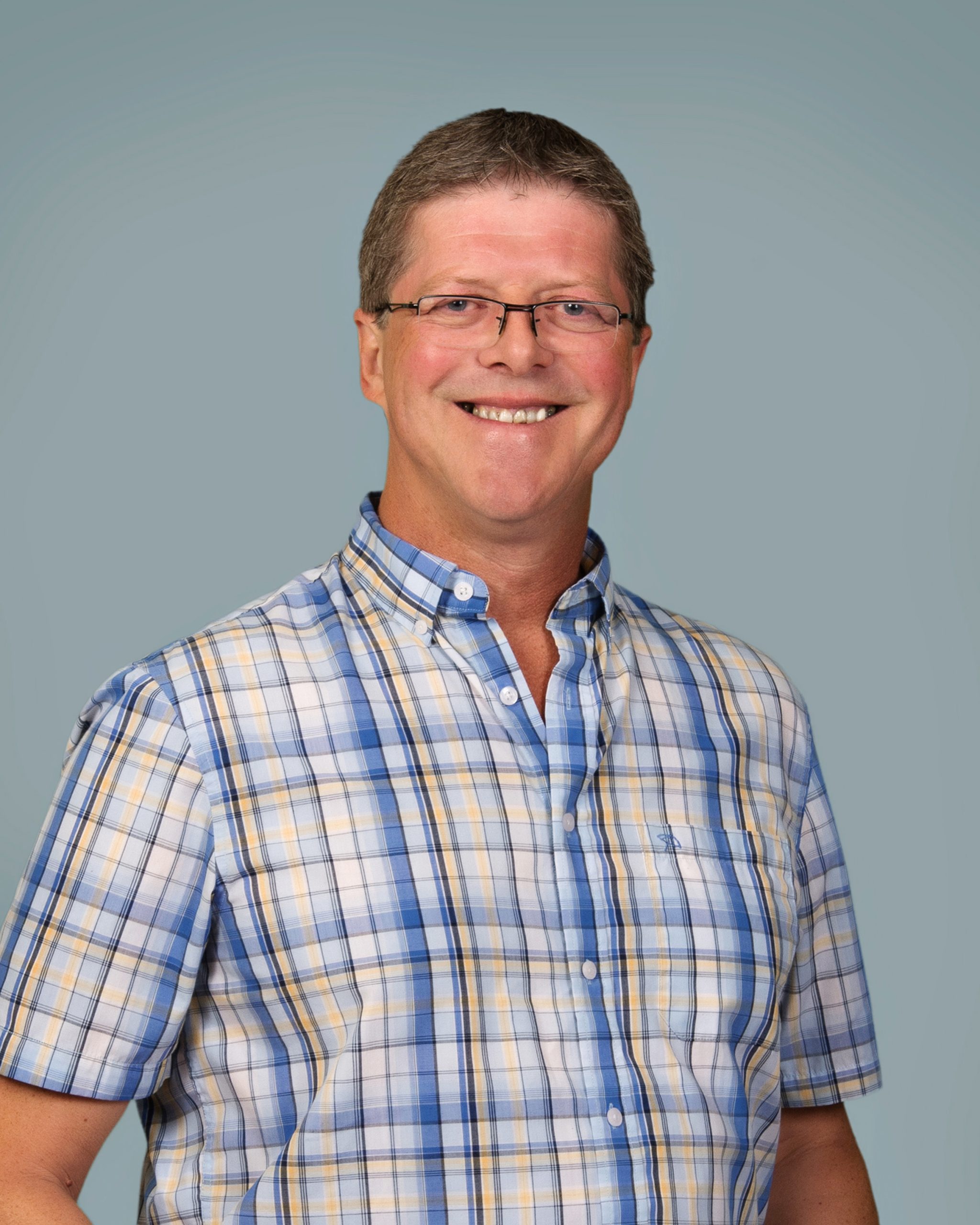 Todd has used his accounting background to help businesses in a variety of capacities. His expertise has assisted organizations like Ontario Hydro.
Todd was also manager of Trade and Investment with the government of the Northwest Territories, providing loans and contributions to Aboriginal businesses in isolated communities in the Sahtu Region. Later, he took on the role of Executive Director for the Sahtu Business Development Centre, an Aboriginal controlled community futures operation. He was also the Interim chair representing the Northwest Territories Community Futures Association on the Pan Canadian Community Futures Group.
Todd has his Certified Management Accounting (CMA) designation and received his BA in Commerce from the University of Toronto, U of T. He is currently the Chief Executive Officer of Ulnooweg Development Group, Inc., in Millbrook, NS.